I make handmade paper using only plant materials that I harvest, gather or otherwise scrounge locally. No recycled products are used in my paper. My paper is made in very small artisanal batches and is always changing depending on the available materials. Please see the samples of my work and Studio Photos. Also, check me out on Instagram  - @Lot10Paper to see what I currently have in cooking my vat.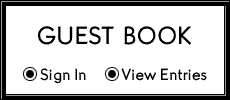 WORKSHOP UPDATE

I hope that 2021 is off to a better start for everyone. Depending on the vaccine situation, I may be able to schedule Workshops in my Studio later in the year. Once things get back to some kind of normal, I will send out a message announcing the first Workshop date. I will also post the date here.  

If you would like to added to my email list please send me a message at  - 

Lot10Paper@yahoo.com. Thank you!